When it comes to completing your Texas Alcohol and Beverage Commission (TABC) course, time is of the essence. That's why Comedy TABC stands out as the best and fastest way to get your certification done. With its unique blend of humor and interactive online courses, Comedy TABC not only makes the learning experience enjoyable but also ensures that you obtain your TABC certification hassle-free. Let's delve into why Comedy TABC is the best and easiest option available and highlight the benefits of completing your TABC course online.
Why chose an online TABC course
To begin with, Comedy TABC offers a seamless transition from traditional classroom-based courses to an online learning environment. A user-friendly platform ensures that you can access the course material at your convenience. This eliminates the need for scheduling conflicts or travel arrangements. Take the course from your mobile phone, laptop or tablet. You can also log out and in as your please. The course will bookmark your spot for you!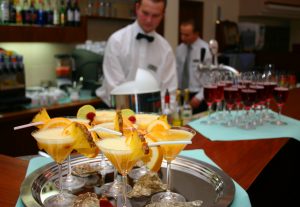 Engaging and Enjoyable
Comedy TABC's approach stands out for its incorporation of humor and entertainment into the learning process. With interactive videos and engaging content, the courses not only educates but also entertains. This makes the material easier to comprehend and remember. This course will be over before you know it. No boring reading or classroom lectures. By infusing humor into the TABC curriculum, you stay engaged throughout the course, making the learning experience enjoyable rather than tedious.
Flexible Learning:
One of the major advantages of completing your TABC course online is the flexibility it provides. You can study at your own pace, accessing the course material whenever and wherever you want. Whether you're a busy professional or have a hectic schedule, online learning allows you to fit the coursework around your lifestyle,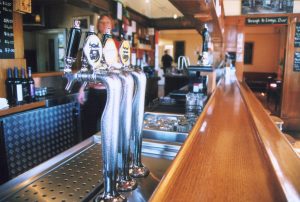 ensuring a stress-free and efficient learning experience.
Cost-Effective Solution
Choosing Comedy TABC for your TABC certification is not only the best and easiest option but also a cost-effective one. By eliminating the need for commuting or attending physical classes, you save both time and money. Comedy TABC's online courses are competitively priced, offering excellent value for the knowledge and certification you receive.
Comprehensive and Approved
Comedy TABC's online courses are fully approved by the Texas Alcoholic Beverage Commission, ensuring that you receive a legitimate and recognized certification upon completion. The courses cover all the necessary topics required by TABC, providing a comprehensive understanding of alcohol laws, responsible serving techniques, and how to handle different situations effectively.
Comedy TABC
Finally, when it comes to completing your TABC course, Comedy TABC stands as the ideal choice for a fast, easy, and enjoyable learning experience. With its humorous approach, interactive content, and flexible online platform. By choosing Comedy TABC, you save time, money, and energy, while still obtaining a legitimate TABC certification. Embrace the benefits of online learning and make your TABC journey a breeze innovative and entertaining courses. Get started today by clicking HERE and elevate your skills in a way that is both educational and enjoyable.