Quarantine themed drinks, too soon? We don't think so! It's been a tough year and its time to look at smile at everything we have made it through. We previously did a special on your favorite holiday drinks and what has the most alcohol. Just in case you wanted a refresh, we have posted it below. Now lets go over so fun drinks we all need after this past year.
The best quarantine themed drinks for right now
Here is a short list of some alcoholic beverages we have seen being served. Not only are they tasty but there are a great way to increase revenue at your establishment.
-The Tiger King. We touched on this briefly in our last blog. This drink is a frozen mixture or whiskey and orange juice. The color gives it the early quarantine memories of everyone's favorite Netflix show.
-The Qurantini. This is just your classic martini but dressed up to make it look a little cooler. One of our favorites is actually made with kombucha. Who doesnt want to be a little healthy while consuming alcohol.
-The corona virus. Not to get confused with the real one, this drink will make you feel better not worse. Unless your planning on having too many of them. This drink contains rum, soda and Midori to give it a nice green color.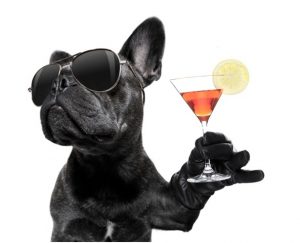 If you feel like getting really fancy with your cocktails..
Below is some of the cocktails posted by Boat International. These are not your average drinks and it shows.
Vitamin Sea Martini
The crew on board 48 metre Never Enough created a cocktail packed with vitamin C. All you need is one fresh orange, Cointreau, St Germain elderflower liqueur and a shot of Grey Goose. Garnish with three vitamin C gummies.
Ingredients: 1 fresh orange, 3 vitamin C gummies, 1.5 oz Grey Goose vodka, 1 oz St. Germain elderflower liqueur, 0.5 oz Cointreau
Method:First, wash hands for 20 seconds and apply gloves to towel-dried hands.Use Lysol wipes or spray to disinfect your work area properly. Cut fresh orange in half and squeeze one half into a cocktail shaker filled with ice. Next, pour vodka, St. Germain, and Cointreau into shaker also. Place lid and shake vigorously for 30 seconds or until drink is cold. Strain the liquid from the shaker into a martini glass.
Cut a slice from the remaining half of orange, and then cut in half again to make a small triangle. Layer this with two vitamin C gummies onto a martini pick. Eat remaining vitamin C gummy, serve, and enjoy!
Triple "C" Quarantini
For this colourful recipe you'll need Blue Curaçao, raspberry Jell-O and Lucky Charms cereal.
Ingredients: 0.5 shot Blue Curaçao, 2 shots Sint Maarten Old Man Guavaberry Brand Wild Orange Guavaberry rum liqueur, Raspberry Jell-O, 1 whole lime, Lucky Charms cereal
Method: Throw on your most fabulous outfit (may accessorize with mask and goggles). Wash your hands.Rim your martini glass using a lime wedge and Jell-O powder. Mix up the raspberry Jell-O and pour into whiskey ball ice mold. (Leave in the freezer until frozen. Do this step at least four hours before you are ready to mix up and sip your martini and leave a little bit of Jell-O powder to rim your martini glass.)Into your shaker, squeeze half of a lime, pour in blue Curaçao and rum, add ice, and shake, shake, shake! Remove half frozen raspberry Jell-O from mold, and place in your already rimmed martini glass. Strain shaken cocktail into glass. Sprinkle Lucky Charms into drink. Sip, enjoy, and forget the fact that you are in urgent need of a haircut!
We hope you enjoy these quarantined themed drinks
Is that enough drink recipes to try for you? If not not worries we will be back with more recipes AND the reasons why these specialty cocktails are important. Hint* They can really help boost your sales. Everyone needs a little fun since the beginning of this pandemic. Take the time to craft a couple specialty quarantine themed drinks at your establishment. We all need a good smile when it comes to what we went through. Remember to drink responsibly and check back for more blogs!
ComedyTABC.com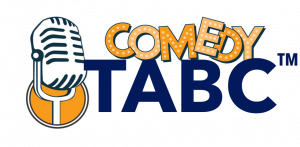 In case you were still curious about those Christmas drinks
We love a good cocktail during Christmas time! Who doesn't? But what are the most popular and just how much alcohol do they have in them?? We did some research to see what the holiday favorites are and which ones have the most alcohol. According to foodandwine.com the following are some of the 10 most popular holiday drinks:
Hot Toddy: hot tea, a little lemon, and honey along with your choice of brandy, rum, or whiskey
Mulled Wine: A bottle of red wine, a hint of brandy, and some holiday spices
Irish Coffee: coffee, cream, rum or brandy
Eggnog: egg, cream, bourbon, spices
Wassail: brandy or rum with aromatic spices
Hot Buttered Rum: spice, and butter smooth with a rum base
Tom and Jerry: brandy or rum with warm milk and spice
Glogg: spiced rum or brandy with red wine, a touch of vodka, and a whole host of seasonal spices
English Christmas Punch: dark rum and red wine along with tea and citrus
Poinsettia: orange liqueur, cranberry juice, and Champagne
SO WHICH OF THESE HOLIDAY FAVORITES COMES WITH THE MOST ALCOHOL??
Topping the list for most alcohol is these two mixed drinks; English Christmas Punch and the Glogg. Granted, the alcohol content varies based on your bartender but the ingredients for both of these include mixing alcohol with a different type of alcohol. While this makes for a delicious holiday drink it can also make for a dangerous night.
On the other hand, not all of these drinks are made to be as strong. The Poinsettia is champagne and cranberry juice, making this alcohol beverage on the lighter side. Along with the Irish Coffee, Eggnog and a Hot Toddy; the mixture of alcohol with a non alcoholic beverage makes these on the less alcoholic side. Even so, none of these should be treated like a non alcoholic drink. Remember tasty drinks can get you in trouble!!