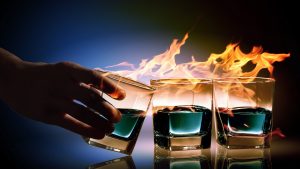 The great state of Texas is doing its best to keep its alcohol-related business open since the pandemic with alcohol to-go legislation and a resilient community that is championing the cause of free enterprise. 
Lawsuits for restaurants and bars still remain an imminent threat. It remains more necessary than ever to protect your business from the legal liability of over-serving alcohol. While some laws pertaining to the sale of alcohol to-go may have changed, others remain steadfastly the same. Consider the Texas Dram Shop Act, for example. 
The Texas Dram Shop Act
If you are a liquor-serving establishment, it is illegal for you to continue serving alcohol to clearly intoxicated customers. In the event of a customer being a dangerous liability to themselves and others, a cab needs to be called for them and their car keys need to be taken away. 
In the event of a drunk driver causing a deadly intoxication-related crash, you can bet that claims of personal injury and wrongful death will arise. If liability can be proven to extend to either the establishment or employee that was serving the drunk driver, you're in trouble. 
That is unless you have a 'Safe Harbor' provision. This is achieved by having Texas Alcohol Beverage Commission (TABC) Certification.
Getting TABC Certified
Providing your employees have up-to-date TABC certification and are not intentionally encouraging the over-serving of alcohol to customers, you have 'safe harbor' from prosecution. 
The Friendship State wants to keep Texas and its roads safe by encouraging responsible behavior. Being TABC certified is not just a way to avoid lawsuits for restaurants and bars and to protect your business from the legal liability of over-serving. It also makes smart social sense. 
Safer drinking environments mean you'll have returning customers. You'll also have staff that are wise to the ways of preventing over-intoxication, checking for fake IDs, and knowing when to refuse a sale. All this protects you from liability at a time when uncertainty can lead to legal opportunism.
Choosing Comedy TABC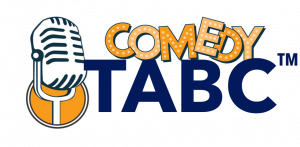 Comedy Texas Alcohol Beverage Commission proudly offers an approved TABC seller training certification course to all sellers and servers of alcohol in the state of Texas. Our course helps alcohol servers develop the necessary techniques needed to remain compliant with local laws that create structure in a time where there are lots of grey areas.
Consider, for example, the arrival of the facemask as a fashion appendage in the drinking landscape. It can hide a person's facial features, making under-21s attempting to flout the underage drinking law harder to spot. Likewise, for patrons that are too inebriated: if they cover their face and avoid eye contact, they can get away with a lot more. 
Added to this is the issue of how much over-serving actually costs a liquor venue. An exuberant bartender who is happy that business is back after the pandemic can overpour shots for your patrons, costing you in the region of 20% of your turnover. Economically this is then an issue that you are looking to avoid. 
Comedy Texas Alcohol Beverage Commission takes the above concerns into consideration so that you don't have to. We incorporate real-life, recent scenarios into our coursework in ways that ensure your staff will wise up to the risks of over-serving alcohol. 
Protect your business from the legal liability of over-serving by choosing Comedy Texas Alcohol Beverage Commission. We add a dash of humor to the serious business of keeping the Lonestar State safe. We are in the business of educating minds through entertainment as we inspire critical thinking that will ultimately stand your business in good stead.