New alcohol laws in in Texas might excite quite a few people. Including to-go alcohol becoming a permanent law and time change restrictions for buying alcohol. We discuss what this entails and some of the other new laws taking place.
Alcohol to-go is now permanent
If you haven't not already been made aware, Texas made alcohol to-go legal temporarily during the pandemic. This was mostly an attempt to help restaurant sales during shut downs. Since then, alcohol to-go has been extended twice. The future of this law was very questionable at first. Mostly, because Texas is one of the most strict states when it comes to alcohol sales. Gov. Greg Abbott signed House Bill 1024 into law allowing these sales to continue permanently. This allows beer, wine and mixed drinks to be included in pickup and delivery food orders. Texans rejoice!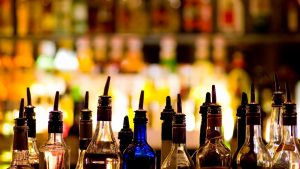 Time changes in alcohol sales
Even more changes to alcohol laws in Texas came after the enter alcohol to-go law. Gov. Abbott signed a bill that states grocery stores may now begin selling alcohol at 10 AM on Sundays. Previously, alcohol was not allowed to be sold until 12 AM. Liquor is not included in this bill and is still not available for purchase on Sundays. This is a small change with a potential big impact for Texas laws. Texas still has several remaining "blue laws,"  including the ban on purchasing automobiles on Sunday. Slowly, we see a lot of effort to remove the remaining blue laws that are in place. The hospitality industry has been lobbying to modernize alcohol laws for some time and this the first small step we are sewing towards their goal.
How these New alcohol laws in Texas affect hotels
Good news for those in the hotel industry. Alcohol can now be sold to guest of the hotel at any time. This includes liquor. This change reflects hotels being treating more as restaurants/bars rather than a private establishment with a liquor license. Previously, hotels were under more restrictions as to when alcohol sales had to start and stop.
Texas Alcohol and Beverage Certification
Finally, a friendly reminder that TABC is required in the state of Texas to serve alcohol. Every one who works at an establishment where alcohol is server must take a short course on alcohol safety. The state requires each person serving alcohol to know basic laws such as:
Checking I.D.'s
Knowing proper liquor portions
How to spot an overly intoxicated person
General understanding of Alcohol laws
and more!
You can get your TABC done right here! We offer a short course that will get you instantly certified. Once you finish the exam you are able to download your certificate instantly and head to work. Get your TABC done with a small. We are the only course that is all videos and taught by real comedians! Don't wait to get certified.