A Texas driver's license is a document issued by the Texas Department of Public Safety (DPS) that allows an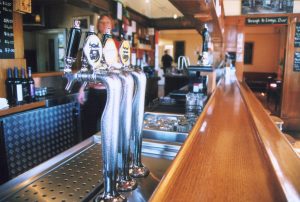 individual to legally operate a motor vehicle within the state or in this case, legally drink alcohol. The license contains several unique features to help ensure its authenticity. Over the years I.D.'s have gone through a lot of changes. The technology used today is extremely advanced.
The features of a Texas drivers license
One of the first things you will notice is the State Seal. This is at the top of the license features and shows seal of Texas, a five-pointed star surrounded by bluebonnets. Along with this, you will see the words "The State of Texas." After you have taken a look at the seal, you will see the driver license photo. The license should contain a clear, front-facing photograph of the license holder. This is used for identification purposes. Next, you will see personal Information. A license includes the driver's name, address, date of birth, and driver's license number. Always included on an I.D. is a barcode. This can be scanned to access the driver's information electronically.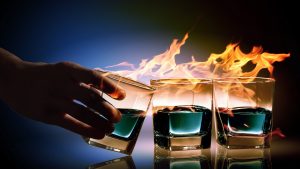 Then we have the most technologically advanced, security Features. Several security features appear such as holographic images, ghost images, and UV printing to prevent fraud. Lastly, you will see an expiration Date. A license includes the expiration date of the license, which is typically five years after the date of issuance.
Lastly, the new Texas drivers license have some updated features. New ID cards will be made of a polycarbonate material. In other words, they are more tamper-resistant and harder to reproduce. In addition to this, they also feature laser engraving to provide an added layer of protection against alterations and forgeries.
Best ways to spot a fake I.D.
Whether you work as a bartender, manager or server. It is imperative that you know how to spot a fake I.D. When looking at a Texas driver's license, it's important to look for the following signs:
Poor Quality. A fake license may have poor print quality, smudged, missing information, or a blurry photo.
Incorrect Information. Check the personal information on the license to make sure it matches the individual presenting it.
Fake Security Features. Examine the holographic images, ghost images, and UV printing to make sure they are genuine.
Incorrect Expiration Date. Check the expiration date of the license, which should be valid and not expired.
Layers. Try to peel away at the corner of an I.D. A real I.D. will not peel away. However, a fake will peel away at the lamination.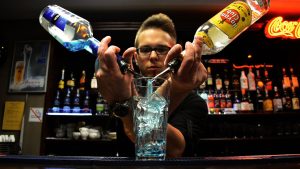 It is important to remember that a fake driver's licenses can be very hard to spot. Consequently, every one involved in checking them must know all the tools on how to spot a fake.
Where can you get properly trained and certified to spot a fake I.D?
Need your TABC training still? No problem! You can do that right here from the comfort of your own home. Our course is 100% online and go at your own place. More so, it is written by real comedians! That's right, this course was written by real comedians so you will actually want to pay attention. In other words, you can get certified today! Just sign up by clicking here and take your course. Finally, once you have completed your final exam, you can print out your certification! It's as easy as that. After that you are officially TABC certified in the state of Texas. Get started today at ComedyTABC.com.