Many of us probably don't need statistics to know that alcohol consumption has dramatically increased since the Covid 19 pandemic. Even though most areas are no longer on lock down. Heavy drinking has continued. The National Institute on Alcohol Abuse and Alcoholism (NIAAA) has identified this issue as high intensity drinking (HID). So what is HID and how do we know this happening?
High Intensity Drinking
This new phenomenon coined by the NIAAA is defined as the consumption of "alcohol at levels that are two or more times the gender-specific binge drinking thresholds". HID is not an uncommon or unheard of. In fact it has been around for sometime. Formally HID peeked at the age of 21. The age where most Americans are still learning how to drink responsibly.  Recently though, this problem is being seen in everyday adults.
So what is the issue with high intensity drinking? As we all know, alcohol can be dangerous. Therefore, the average adult drinking more than twice the recommended amount on a regular basis makes for extremely dangerous situations. Below are some alcohol related facts that show a very scary truth about the dangers of HID.
Each year, 97,000 sexual assaults among American college students involve alcohol.
Nearly 100,000 annual deaths are attributable to alcohol abuse.
Alcoholic liver disease is the leading killer, causing 19.1% of all alcohol-related deaths.
Excessive drinking kills 3,983 Americans under the age of 21 each year; 75.1% of them are male.
Southern states see the highest rate of alcohol-related deaths due to acute causes (i.e. accidents, homicide, etc.).
Southern states also see the highest rate of under-21 alcohol-related deaths.
California, Texas, and Florida see the highest number of deaths.
Texas and HID
This brings us to Texas. We are a state approved alcohol and beverage course. Our goal is to keep everyone safe when it comes to alcohol use. One of the main factors affecting Texas is underage drinking according to  alcohol abuse statistics. Below is a list of the of other alcohol related issues facing the state.
Binge drinking adults in Texas binge a median 1.8 times monthly; the 25% most active drinkers binge 4.1 times per month.
An average of 10,647 annual deaths in Texas are attributable to excessive alcohol use.
The 5-year average annual rate of excessive alcohol deaths per capita in Texas increased by as much as 44.2% from 2015 to 2019.
Texas averages one (1) death from excessive alcohol use for every 2,737 people aged 18 and older or 4.90 deaths for every 10,000 adults.
71.1% of people who die from excessive alcohol use in Texas are male.
56.9% of excessive alcohol use deaths are from chronic causes, such as Alcohol Use Disorder.
81.9% of deaths in Texas from excessive alcohol use are adults aged 35 years and older.
3.97% of people in Texas who die from excessive alcohol use are under the age of 21.
The CDC estimates 274,633 years of potential life is lost to excessive alcohol use each year.
Texas taxpayers spent $18.821 billion as a result of excessive alcohol use in 2010; adjusted for inflation, this is equivalent to $25.408 billion or $2.69 per drink in 2022 US$.
Why an Alcohol and Beverage course is required in Texas
If you are not already aware, the TABC (Texas alcohol and beverage coalition) requires everyone involved in the service of alcohol to be certified. To get certified every person must take a short course either online or in person. Once someone has finished their course, they must pass a final exam.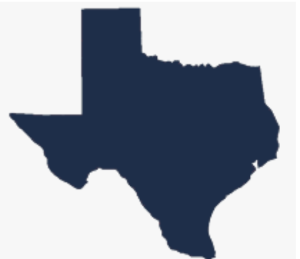 Do you or someone you know need to take a TABC course? If you or anyone you know is involved in the service of alcohol, the answer is yes. If so, sign up here. Comedy TABC is a state certified alcohol and beverage course you can take from anywhere. Use your mobile phone or laptop. The course allows you to go at your own pace. So you can stop and start when every you need to. After you have completed the course, you will take a final exam. Don't worry, in case you don't pass the first, you get 3 times. After that you are instantly certified. You can download your certificate right away. Sign up today and get certified.